Best CISA Study Materials 2023
Choosing the right CISA course is the single most important decision you will make on your journey towards becoming a Certified Information Systems Auditor. You will be spending countless hours studying with it, so it's crucial to find the one that best fits your learning style.
So here's the good news – we have personally tested and demoed the most popular online CISA prep courses on the market so you don't have to! The comparison chart below will help you figure out which one best fits your needs.
Our research team analyzed 13 of the most popular CISA study materials to come up with our list of finalists. In the interest of making our reviews accessible to everyone, we only looked at online courses that you can attend from anywhere. Each one was evaluated on its pricing, comprehensiveness, quality and student support.
We also spoke to former students of each course to learn what they had to say about their experiences. Emily, graduated from Arizona State University in May and took the CISA on June 25. She ended up using Dooey CISA which worked well for her. She passed, and received a 25% raise by switching roles.
Of the 13 companies we reviewed, five prep course companies rose above the rest. Surgent CISA was our favorite. Its unique approach focuses on strategies and critical reasoning skills that teach you how to approach certain questions. You may prefer one of our other finalists, however, so we recommend checking out all of our reviews to ensure you find the prep course that's right for you.
---
Editor's Choice
1
Surgent
Ultimate CISA Review Course
Self Paced
1,050 MCQ'S
Print Textbook + Flashcards
Pass Guarantee
Check Prices
2
Dooey
CISA Training Course Online
Self Paced or Live Online
1,200 MCQ'S
5 Simulation Exams
10 Industry Case Studies
Check Prices
3
Certified Information Security
CISA Review
Self Paced
900 MCQ'S
40 CPE Credits
No Questions Asked Guarantee
Check Prices
See the Top 5 Best CISA Review Courses 2023 Compare CISA Courses Below:
Kaplan CISA Training Course (CyberVista CISA)
CISA Exam Practice Study Materials
---
1. Surgent CISA Review Course
OVERALL RATING: ★★★★★
We found that Surgent's CISA Ultimate Review Course is one of the most comprehensive online self paced courses on the market. The course covers all aspects of the CISA exam syllabus, including information security, risk management, and IT governance. Surgent's study materials also include a variety of features to help students succeed, such as award-winning adaptive learning, 1,020+ multiple-choice questions, unlimited practice exams, and a pass guarantee.
Features:
Award-winning adaptive learning
1,020+ multiple-choice questions
Unlimited practice exams
Pass guarantee
Online course format
Comprehensive syllabus coverage
Expert instructors
---
Recent Surgent Reviews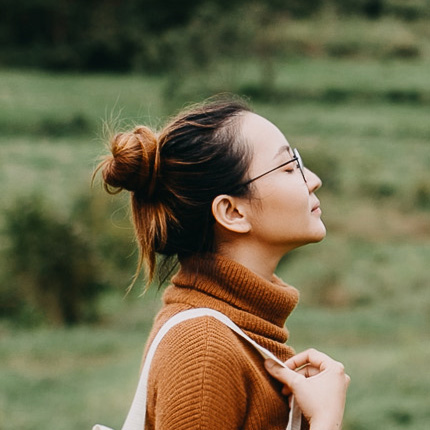 Great experience
Surgent's CISA Ultimate Review course was a game-changer for my CISA exam preparation. The adaptive learning technology streamlined my study process, focusing on my weak points while skipping what I already knew. The video lectures were informative, and the exam simulation software was incredibly close to the real thing. With Surgent's help, I passed the CISA exam with ease.
~ Jenn W.
---
Surgent CISA Review Details (Pros/Cons)


Adaptive Learning: Surgent CISA Review has what they call "adaptive learning". Beyond the marketing hype what that really means is you get to focus on the questions that you have trouble with and pass faster. It's personalized learning at it's best and we found it will significantly reduce your overall study time compared to other courses.
Pass or Refund: While you'll never get back all the time you invested in studying, if you fail you'll at least get your money back. Passing requires demonstrating a competence in all six areas during the four-hour, 200 multiple-choice question exam. A minimum score of 450 demonstrates a consistent standard of knowledge.
Intuitive Dashboard:The Surgent test prep platform has just been updated. It's easy to use, works on your phone or tabled and keeps everything you need within reach.




Self Paced: If you're looking for a live online, or even in person course unfortunately Surgent does not offer these options. However, based on our testing most students will do just fine with the self paced options.


Bottom Line
Surgent offers a cutting-edge prep course with their highly intuitive dashboard backed by powerful adaptive learning technology. In the unlikely event that students fail to pass the exam, they also offer a generous refund policy.
Surgent CISA Promo Codes
---
2. Dooey CISA Prep Course
OVERALL RATING: ★★★★★
The Dooey CISA certification training course is a good option for students who are looking for a comprehensive and effective way to prepare for the CISA exam. The course is well-designed and features a variety of helpful resources that are specifically tailored to the needs of CISA exam candidates.
The course covers all aspects of the CISA exam syllabus, including information systems auditing, IT governance, and risk management. The course is designed for individuals who are new to the IT field or who want to advance their careers in information systems auditing.


Live Online Option: Sometimes having a standardized schedule and specific time to login and study is the best way to ensure you pass the exam. Dooey offers this with their live online CISA classroom. Better yet, having the ability to ask questions and get answers in real time with industry experts is something you can't get with Surgent or CISA SuperReview.
Online Learning Content:The Dooey CISA course combines 29 hours of audio/visual lessons with 79 "knowledge check" quiz questions throughout. This helps to reinforce what students have learned during the training. They also provide 5 full CISA Simulation Exams to better prepare users for the actual test.
Money-Back Guarantee: Dooey has a full money-back guarantee for their CISA Course. They allow students 2 days to try out the course and make sure they are satisfied. If a student is unsatisfied with the course and hasn't accessed more than 20% of the content they can request a refund (be sure to see the full details of the guarantee on their site).
Video Content: Dooey has created a very clear and organized video instruction series that covers vulnerability assessments, information systems audits, assurance guidelines, auditing information systems, and IT management




Practice Questions: Having questions throughout the video lectures is a great feature; however, this course would benefit from having more "knowledge check" type questions. Having a small quiz or practice exam after each section would be very helpful.


Bottom Line
Dooey's CISA course offers a great deal of learning material, comprised mostly of in-depth audio/visual content backed by some practice questions. Although it could stand to offer additional practice tests, this is still an excellent study resource.
Best Dooey CISA Coupon Codes
---
3. Certified Information Security CISA Study Materials
OVERALL RATING: ★★★★★★


Up-To-Date Content: Their course content is updated twice yearly to include the newest content according to ISACA's latest exam objectives. This is a very important feature for an exam prep course to have and helps ensure that you will be adequately prepared for the latest version of the exam. Among their updated content lies over 900 practice questions and 4 comprehensive exams.
Free Demo: Certified Information Security is so confident in their course that they let students try it for free. You can just click the "Preview Now" button on the course page and it will take you right to the fully interactive SuperReview. You will be able to listen to select lectures and even take the assessments (quizzes) that follow.
Earn CPE Credit: Once someone becomes a Certified Information Systems Auditor they will need to earn 40 CPE credits each year to maintain their certification; this course can be counted towards all 40 credits. It is a flexible and affordable online solution.
Student Support:Students are provided with personal support from the course author Allen Keele by phone and through email. It is not every day you will find instructor support over the phone and at such a great price. It is helpful to be able to ask questions to an experienced industry professional.
Guarantee: If you purchase the all-inclusive SuperReview and do not pass the exam within 6 months, they will allow you to access to the same training at no extra charge. There is no money-back guarantee with the course but getting to retake the course at no extra charge can be quite beneficial. Students will have to provide the proper notification of exam failure and meet certain requirements to qualify for the guarantee.


Bottom line
The generous free trial, frequent content updates, and excellent customer support provided by Certified Information Security's CISA course make it an excellent resource for students attempting certification or pursuing CPE
Best Certified Information Security CISA Coupon Codes
Save 25% on Certified Information Security CISA Course
11 uses today
Last Used: 9 hours ago
---
4. CyberVista CISA Training Course Online
OVERALL RATING: ★★★★★


Self-Paced eLearning: You can take your time using the eLearning platform to ensure you understand what the topics are all about. This online access course allows you to plan your schedule so that you can learn whenever you want to and in a place of your choice.
Long Hours of Instruction: The long hours of instruction by qualified trainers ensure learners for the course are well-prepared to pass their real exam. And it's not just about the exam, it's also about giving learners the best way to practice their knowlegde and acquire unique job skills..
Full Year Access to Course Content:The eLearning course enables you to access the training content for a whole year. This allows you to study for as long as you want and polish up on all the areas by going through the course multiple times depending on your needs.
Mastering Job Skills:If you want to get the best out of what you're learning, then you need to take this eLearning prep course for ISACA CISA exam. It helps you master the required knowledge and equips you with skills that are useful in the job market. In short, by the time you complete your course, you'll not only be ready to pass your exam but you'll also help you have the skills necessary for the competitive job market.
Continous Learning: The course uses an intutitive interface to brings you all that's needed to make you knowlegeable. The clean interface supports continous learning so that you don't miss out on any useful information and content.
Progress Checking:YIf there's one thing that makes learning interesting and supportive is knowing you can check your study progress. Having a way to identify your strengths and weaknesses is wonderful. As you take your course and practice using exam exercises, you'll be receiving analytics and reports on how you're so far performing. This will in turn help you know how to improve in areas you're still weak in.




Course May Not Be Deep Enough:For a learner who prefers extra long hours of in-depth learning, this course may not satisfy all their training needs. But if you want something to learn important aspects and polish up your knowledge and skills on the CISA exam, then this course fits your needs well.


Bottom Line
This best Kaplan CISA eLearning course offers a flexible schedule to learners who have many important activities needing their attention. You can fix your study time within the time you're available so that your other important schedules aren't compromised. A one year access to learning content makes it possible for you to study at your pace and grasp all the required content within the time that you find an opportunity to study.
---
5. ExamPractice CISA Study Materials
OVERALL RATING: ★★★★★


Self-Paced Course: This course provides future audit and security experts with the resources to pass the CISA exam, and does so via a web-based program. With access to 15+ hours of interactive training for 180 days, you'll have plenty of time to get prepared and use these prep materials on your own time.
Included Content: This course comes with a ton of great resources to help you pass. Whether it's the CISA workbook or the CISA chapter quizzes, there's a lot of comprehensive material that comes with this program—all at an extremely affordable price.




Presentation:While there's a lot of great information and solid resources that accompany this content, the presentation isn't ideal. It's not an extremely exciting course, which may be difficult for those of you who need help focusing and staying on track. While it's not without value, if you need a riveting video course, this isn't your ideal match.
Practice: This course has a ton of great features and a slew of different content types. However, there's not a lot in the way of practice exams and extra ways to go over specific question types. While there are quizzes after each section, there's no simulation work.


bottom line
For a very reasonable price, CISA Bootcamp provides students with a plethora of educational resources over nine months of access. Still, their presentation and lack of practice exams leave something to be desired.
---